Somewhere Beyond Manhattan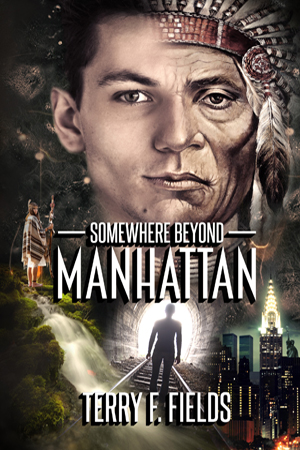 Author: Terry F. Fields
The climactic saga of a young man's unforgettable journey through the subway tunnels of New York City and into manhood.
Manhattan...
No place conjures the visual imagery as its name alone. From prized real estate to the world's most identifiable landmarks, it seems inconceivable that this incomparable island was once bartered away by a tribe of Indians for $24 worth of trinkets and beads.
But, was it?
A fast moving coming-of-age story that combines legend with historical events, set in some of New York's most nostalgic locations, Somewhere Beyond Manhattan will keep you turning the pages of time and have you peering into the darkness of the famed New York City subway system.
Reviews
Hold onto your subway fare! This is one wild ride that creatively and cleverly intertwines the legend of trinkets and beads with historical fact and captivating fiction. The result: A soon-to-be American classic that takes the reader on a journey through time, tragedy and the chance for a new beginning.
F.M. Hill, author of The Window Shade
A gun battle against bows and arrows in a hidden village of Indians in New York City? An underground journey on foot through lost tunnels beneath the subways? Yes, please! Fields' first person account through the eyes of an unfulfilled teen is a thrill ride I couldn't put down, leaving me never wanting it to end. If you enjoyed Catcher in the Rye and others like it, you will love this book. I smell a series.
A Reader