Homecoming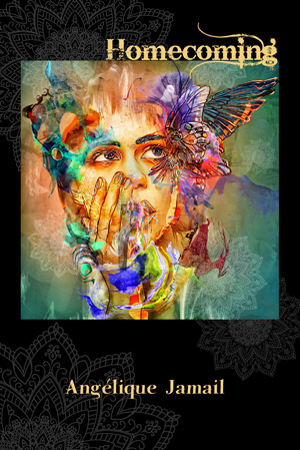 Author: Angélique Jamail
Raqia, a teenage girl who immigrated to Texas from Lebanon as a toddler, has felt the subtle pang of loneliness most of her life: she has no siblings, and her widowed father stayed behind when Raqia and her grandmother left Beirut to escape dangerous wolf packs terrorizing the city. These wolves were not just animals, however. They were also people.
Homecoming is set in a present-day world where one's Animal Affinity emerges, usually during adolescence, to signal one's burgeoning into adulthood.
Raqia and her two best friends, Anabelle and Eddie, navigate homecoming at their high school while the threatening undercurrent of wolf packs encroaches around their city. Complicating all of this are two things: first, charismatic Eddie himself is a wolf—though not, he claims, associated with one of the gangs engaging in violent criminal behavior; second, Anabelle's emotional swings grow more wild as one of the girls begins to evince her Animal Affinity. The balance between this trio—and the friendships which matter in Raqia's life—are on the cusp of an irrevocable shift.
Reviews
A fantastical looking glass on the modern world and the timeless hurdles of growing up.
Seth Skorkowsky, author of Ashes of Onyx and Dämoren
With Finis. and now Homecoming, Jamail has created a rich, nuanced world in which the line between human and animal is blurred. The lines demarcating which is which are often used by people to put others in their place. And with a sharp irony, the monstrosity of those with their Animal Affinities is most shown in how they choose to treat their Plain friends and family—that is, by the very human choices they make, not the animal instincts that infuse their characters. These are beautifully written, poignant, and often funny stories, which fans of both the speculative and the literary will enjoy immersing themselves in.
David Jón Fuller, contributing author to Parallel Prairies, On Spec, Tesseracts