A Book of Fields: Tales from the Pioneer Valley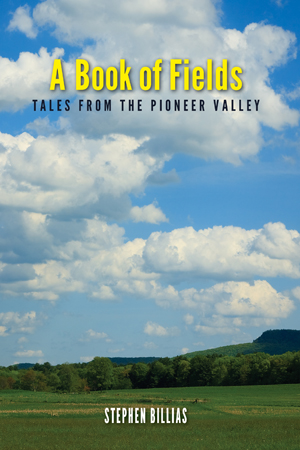 Author: Stephen Billias
A Book of Fields is a collection of stories about the men and women of the Pioneer Valley in western Massachusetts. Each story takes its name from a town that ends in "field"—Ashfield, Deerfield, Greenfield and so forth. Each story has character types and locales from the towns that will be recognizable to anyone who has spent any time in the area. A few of the stories share characters.
Almost every story deals with a crime, or something like a crime, but this is not a crime novel. It's a book about the good people of the Pioneer Valley; the crimes are merely an entry point into their lives. Taken together, the stories in A Book of Fields are a portrait of a world that is rapidly disappearing—the lush farms and fields of the Connecticut River basin shrinking every year, and the agricultural way of life giving way to suburbia. The people change as the land use changes.
This book is about this time, right now, this place, and the hardy, independent, passionate, hardheaded, sometimes a little bit crazy people who live there.
Reviews
A Book of Fields may be the best book I have reviewed this year. It will make you laugh and sigh and treasure every field and every person around you.
Tinky Weisblat, Greenfield Recorder
A Book of Fields is a marvelous, wry, exuberant collection of stories, filled with the human and the magical. I love how each story is its own "field," ready to surprise and move you, as you walk into it. A witty and inspiring fictional portrait of this region of New England.
Harriet Scott Chessman, author of Lydia Cassatt Reading the Morning Paper and The Beauty of Ordinary Things.
Billias' A Book of Fields is a charming and compelling collection of the absurd, the gentle, the ridiculous, the generous, the miserly. Humanity writ small as seen through the lens of a region he clearly loves and has defined so vividly by its characters. Even as a recent New England transplant, I recognized them all.
John Harrison, Writer/Director in film & TV: Dune, the Miniseries, Tales from the Darkside. Author of the novel Destiny Gardens.